What's going on?
Follow us @BusinessEdDHS on Twitter to keep up to date with all the goings on in the department or click the following link - https://twitter.com/businesseddhs
Pupil of the Week
Supported Study
Please find below the Study Masterclass Timetable available in the department during study leave.
S4
Subject

Day

Period

Teacher

Accounting

Tuesday

1

Mr Wilson

Administration & IT

Friday

5

Mrs Rattray

Business Management

Wednesday

5

Mrs Russell

Computing Science

Thursday

1

Ms Rossborough (wc 25th April)

Mr Campbell (wc 3rd May)

Ms Rossborough (wc 9th May)

Mr Campbell(wc 16th May)

Mr Rossborough (wc 23rd May)
S5/S6
Period 1

Period 2

Period 3

Period 4

Period 5

Period 6

Monday

Tuesday

H&N5 BM – Mr Argo (P2)

Miss Robertson (P3)

Wednesday

N5 & H ADM – Mr Argo (P3) and Mrs Rattray (P4)

H Accounts – Mr Wilson

AH Computing – Mr Campbell

H Accounts – Mrs Russell

H Computing – Ms Rossborough

Thursday

H Admin – Mrs Rattray (P3) and Mr Wilson (P4)

N5&H Computing

Ms Rossborough/Mr Campbell

Friday

H & N5 Admin – Mr Argo

AH BM – Mrs Russell
Clubs
S1 Enterprise Club
Share the Clothes
The S1 group have recently hosted an event, Share the Clothes, reselling preloved clothes within the school. The group accepted donations, organised the clothes and resources required and then hosted the event in the school. The sustainable business idea worked well and the group worked amazingly. The profits and unsold clothes have been donated to the local Salvation Army. Fantastic efforts!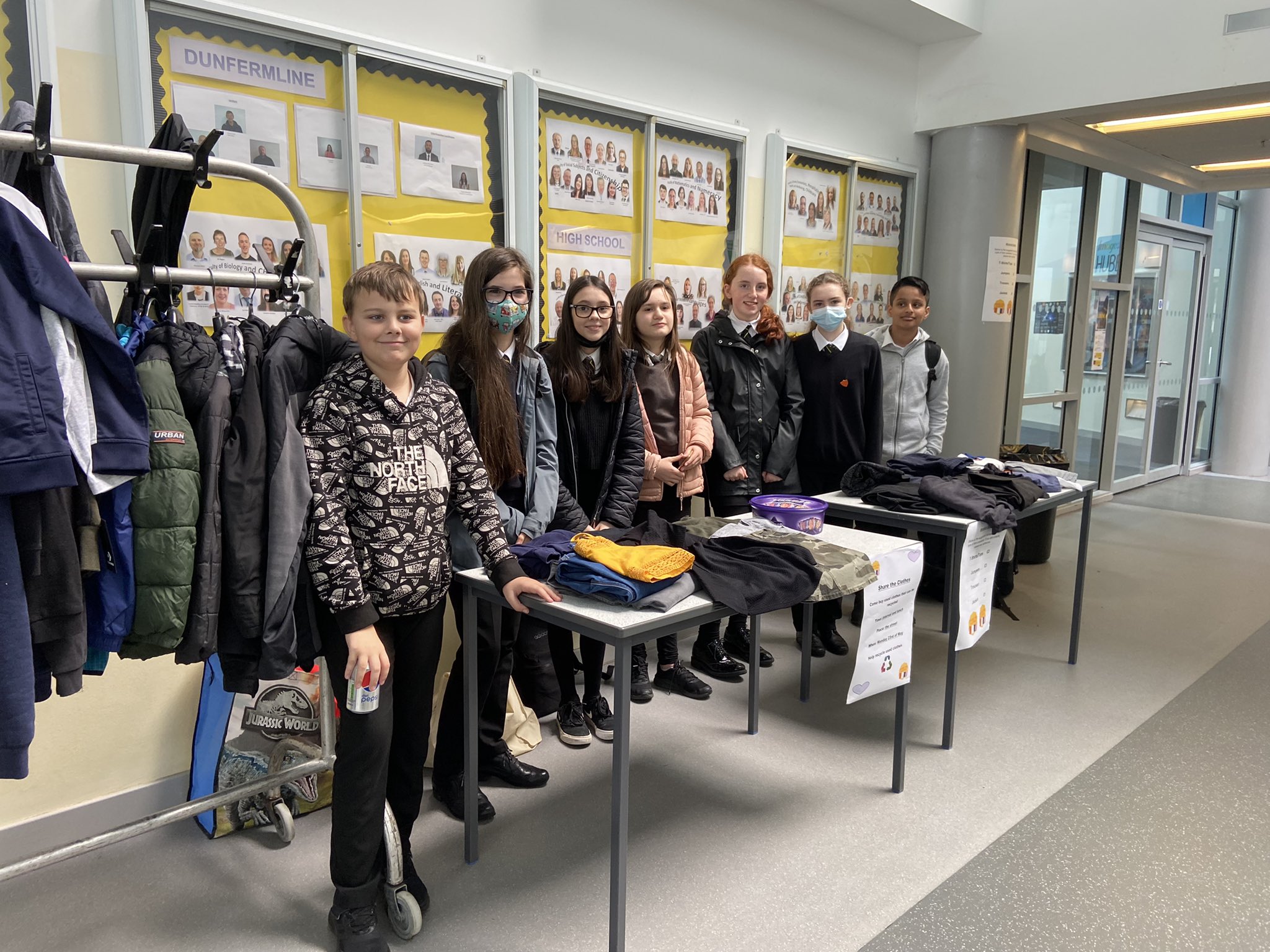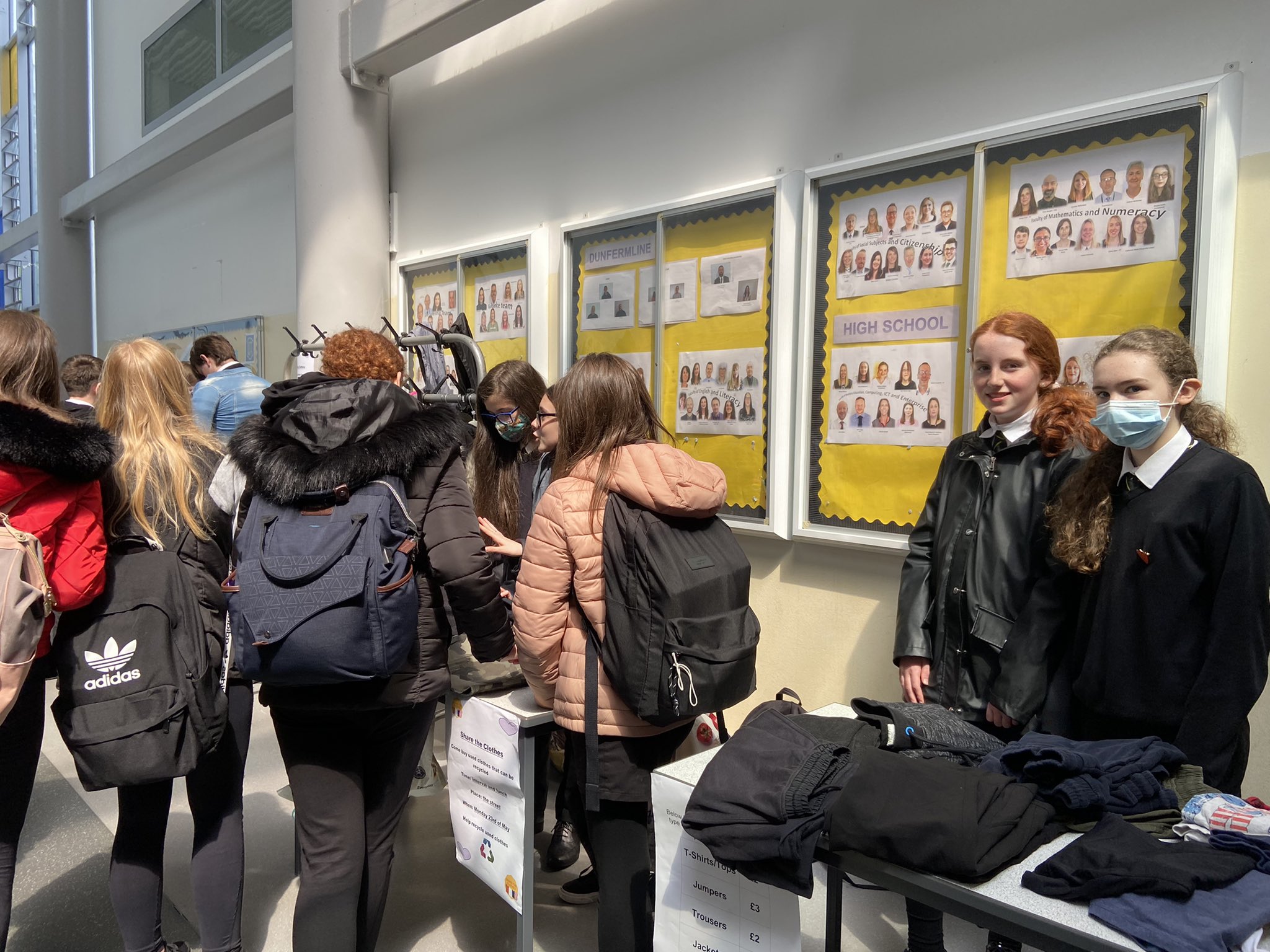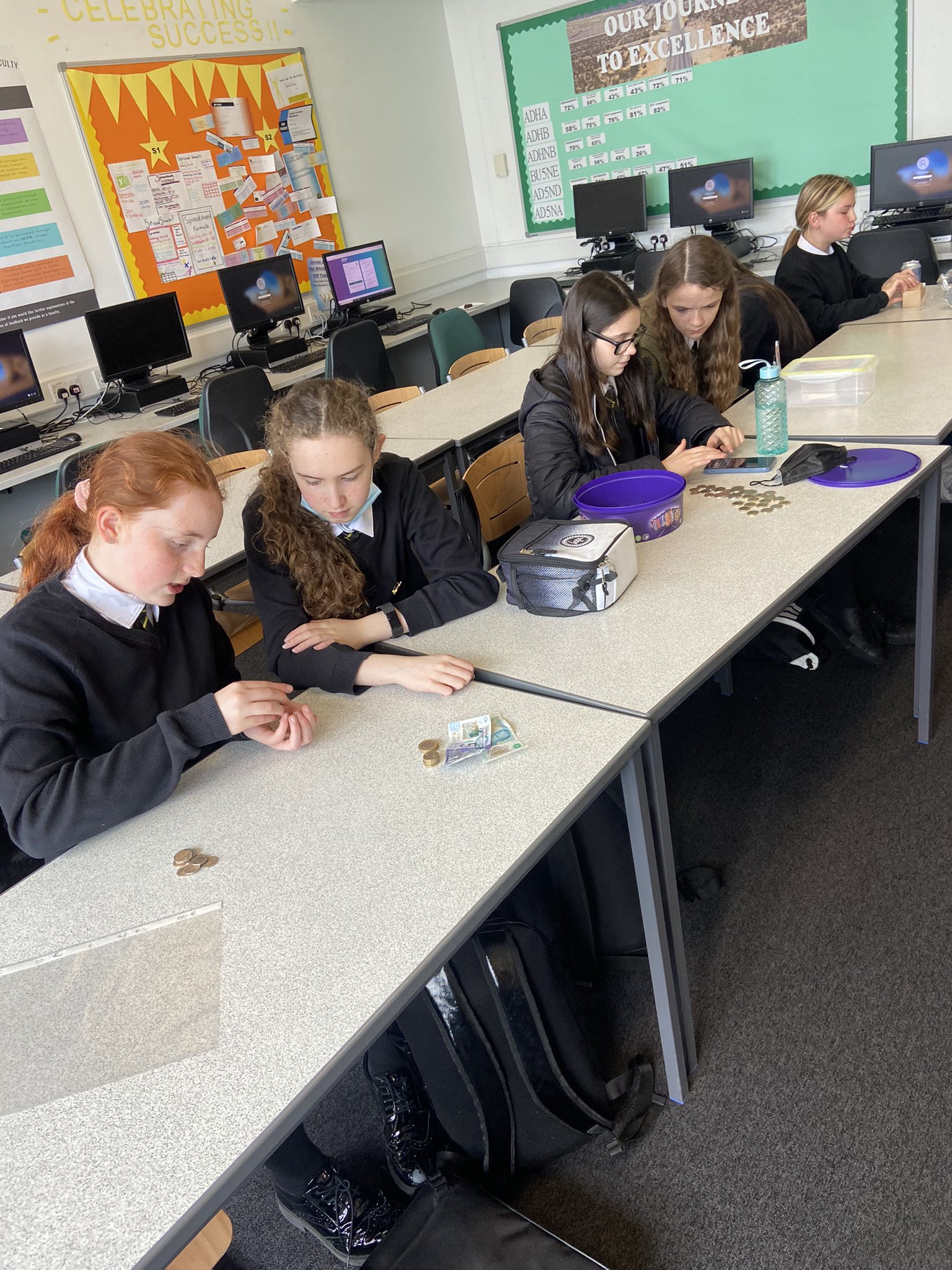 Christmas Baubles
The S1 group have previously worked really hard coming up with a business idea for Christmas and put a lot of effort in to making sure the stall ran smoothly. In the lead up the ideas and communication between the pupils was great, and the confidence when selling to their peers was also amazing. The group made a profit which is impressive for their first venture, and will be beginning the 10X Challenge by Young Enterprise and Young Money in the following weeks.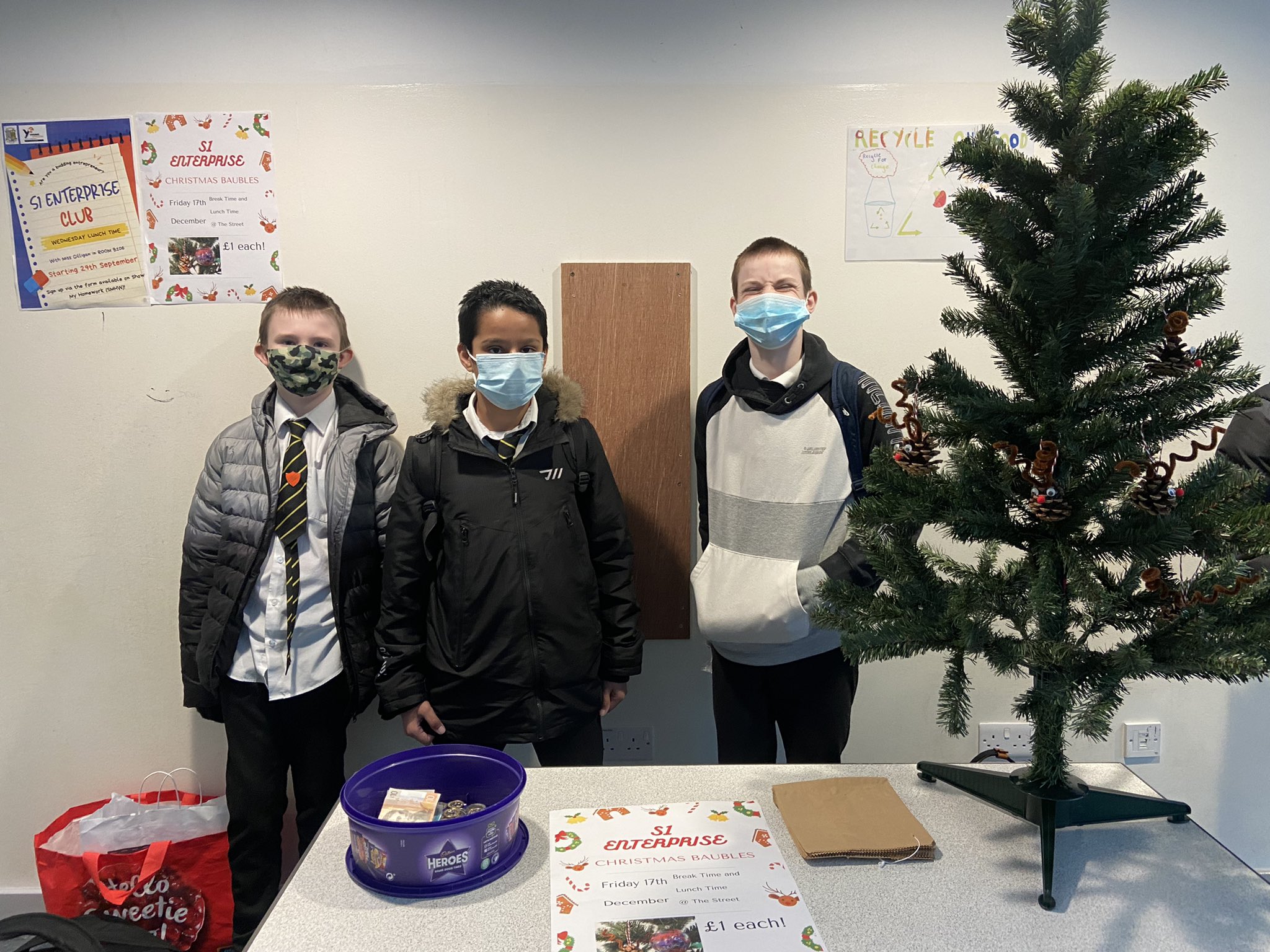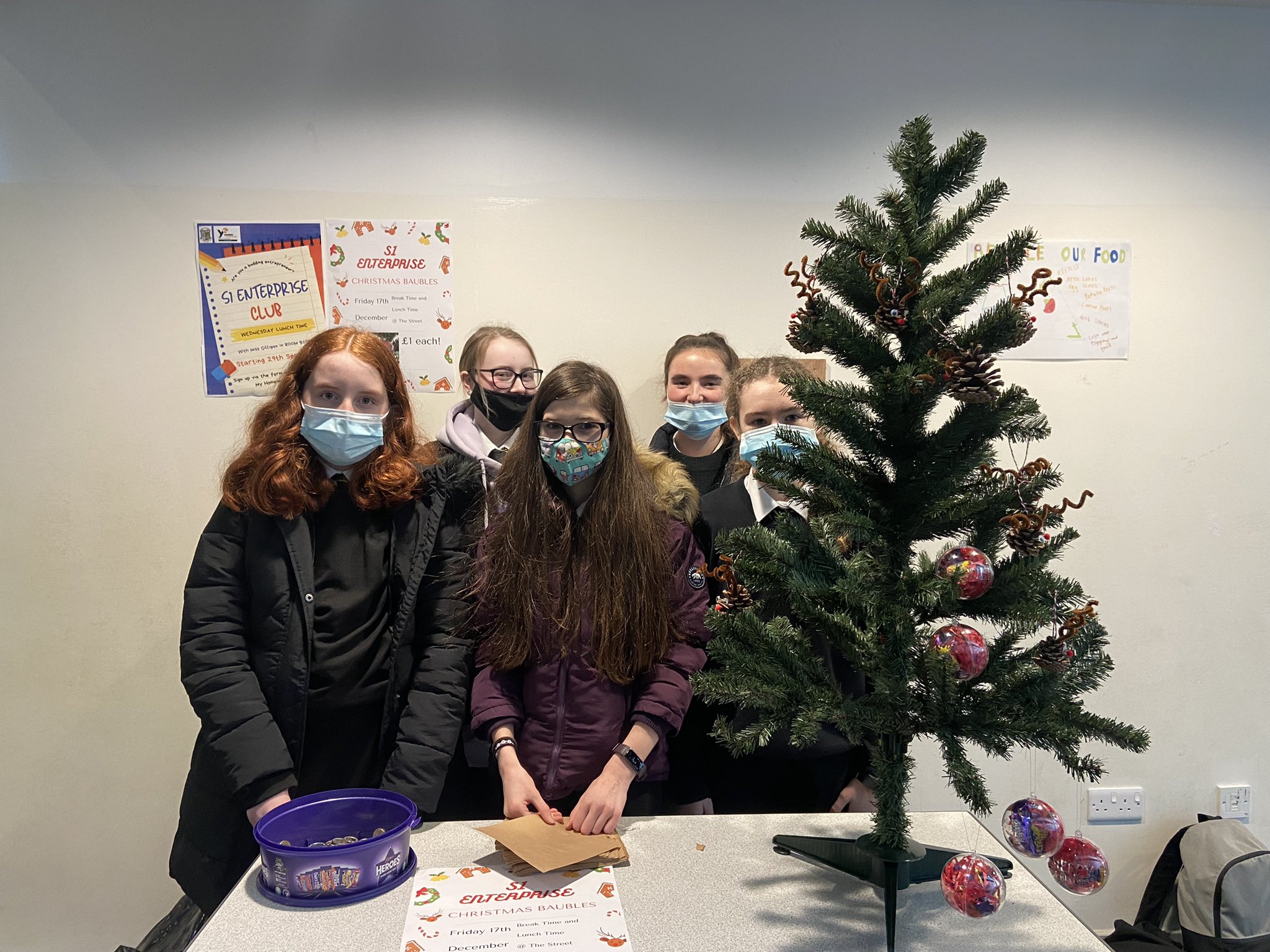 It's OK to not be OK
Miss Robertson and Miss Ward are aiming to provide support and an open space for pupils to discuss their feelings, emotions and coping mechanisms of dealing with mental health. This space allows pupils to suggest how to improve your mental health and recommended strategies to use. This inclusive environment welcomes any person and their emotions.
Opportunities
Are you interested in a career in Law, Finance or Politics?
InvestIN are offering an amazing weekend masterclass for young people to gain invaluable experience in these fields. Find out more information below!
https://investin.org/blogs/news?utm_source=UK+SCHOOLS+MASTER&utm_campaign=9fade91aa7-bankersschoolmar_COPY_01&utm_medium=email&utm_term=0_bfccb03bbd-9fade91aa7-&mc_cid=9fade91aa7&mc_eid=UNIQID
Future Asset - Investment Competition
6 of our S6 girls have taken part in this challenge. They have worked with a mentor
Dean Young, CFA
Investment Director
Chartered FCSI & Chartered Wealth Manager
Rathbone Investment Management Limited
They have had a face to face meeting with their mentor, in addition to emailing and holding remote meetings.
Future Asset have provided a number of online help sessions including: working as part of a team, presenting, body language, preparing business reports and researching organisations.
The girls had to choose a business to invest in, prepare a report highlighting why this is a great company to invest in and also create a 3-minute pitch to convince judges that "Dexcom" is the best choice. They met their deadline, which was at the start of this month and will hear if they have won any prizes in January.